Monodraw v1.1: Now Available
Monodraw v1.1 is now available — make sure you have checked out the Snippets sneak peek!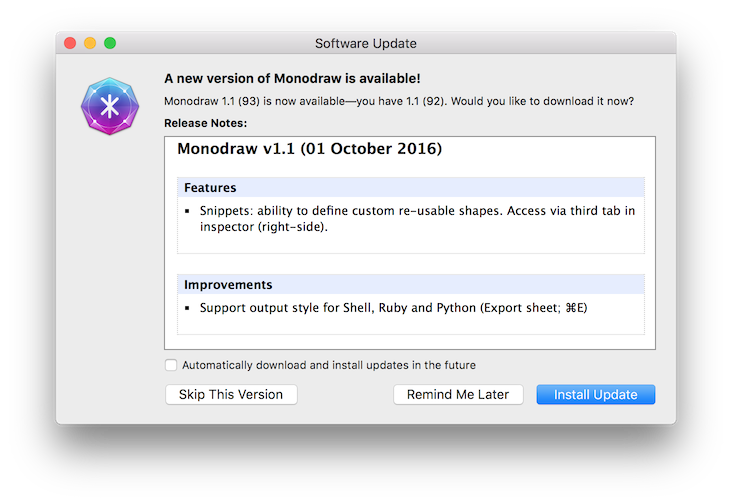 To get the latest build, open the Preferences window, select the Updates tab and turn on pre-release updates. It should be fairly safe to use but in case you stumble upon workflow-breaking bugs, you can always get the stable version from our website. Please report any issues so that we can fix them.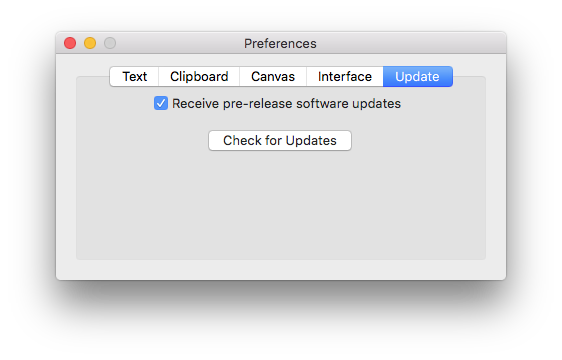 Snippets
As previously revealed, you can now create custom re-usable shapes. They can be easily shared and are saved in a source control-friendly format. We have created a public GitHub repository which we will use to accumulate snippets. If you want to include your snippet as part of the app, send us a Pull Request.
If you want to always have the latest snippets without waiting for updates, you can just checkout monodraw-snippets inside your User Snippets folder. Monodraw is smart enough not to display duplicate entries for snippets which are available both as part of the app and in the repository.
Other Improvements
In addition to Snippets, we have added the ability to export text that you can just embed in your Shell, Ruby or Python scripts. Last but not least, we fixed a couple of annoying bugs.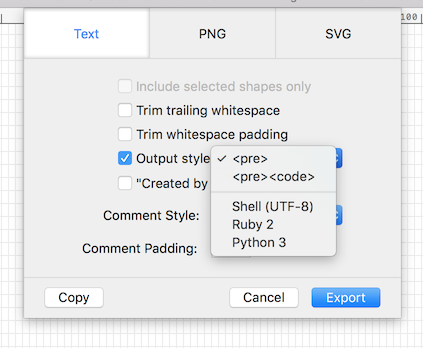 Rollout
Once we're confident in the quality of the update, we will rollout to the stable branch and to the Mac App Store. This should take a few weeks at most.
Security
We have updated all of our websites to be served securely using SSL, including the in-app updater which now uses SSL endpoints. Monodraw itself is now fully App Transport Security-compliant.
Feedback
We're always looking for valuable feedback, so if you have any suggestions, please get in touch.

You should follow
@Monodraw
for the latest updates.