Monodraw v1.4 with support for macOS Dark Mode has just arrived!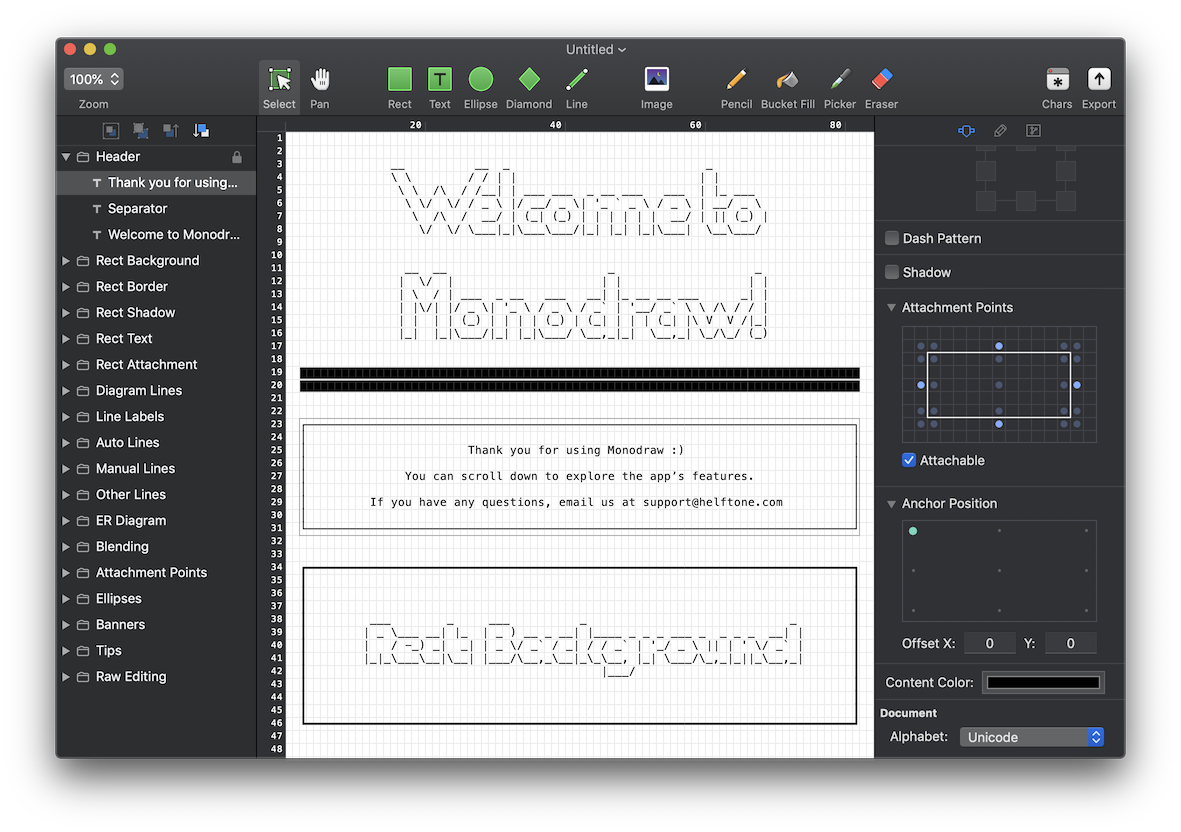 Dark Mode
The headlining feature of v1.4 is adding support for Dark Mode. While it has taken a while to get here, we're very happy with the final results. For example, the toolbar icons have been refined to perfectly match the new colour scheme (👏 @amahony).
We've made the decision to keep the canvas white, similar to how it's done by Apple Pages.
Bug Fixes
The update contains a few bug fixes that affected macOS 10.14 Mojave:
Fix a bug where the canvas was not properly scrolled to the top left.
Fix a bug where alignment guides were not visible.
Modernisation
Monodraw now requires macOS 10.14 Mojave or later. We've modernised the codebase and removed support for older versions of macOS as it increases the development costs. We want to focus our energy on new features, improvements and bug fixes rather than older OS support.
We have been shipping Apple-notarised builds since December 2018.
macOS 10.13 and Earlier
We understand that some of our users might not be able to upgrade to 10.14, so you can still download Monodraw v1.3 which only requires macOS 10.10 Yosemite.
Availability
Monodraw v1.4 is now available from our website or by checking for updates from within the app (Monodraw > Check for Updates...). The Mac App Store version has been submitted for review to Apple.

You should follow
@Monodraw
for the latest updates.