Monodraw v1.3: CLI Enabled
We have been working on an update that brings a command line tool to Monodraw!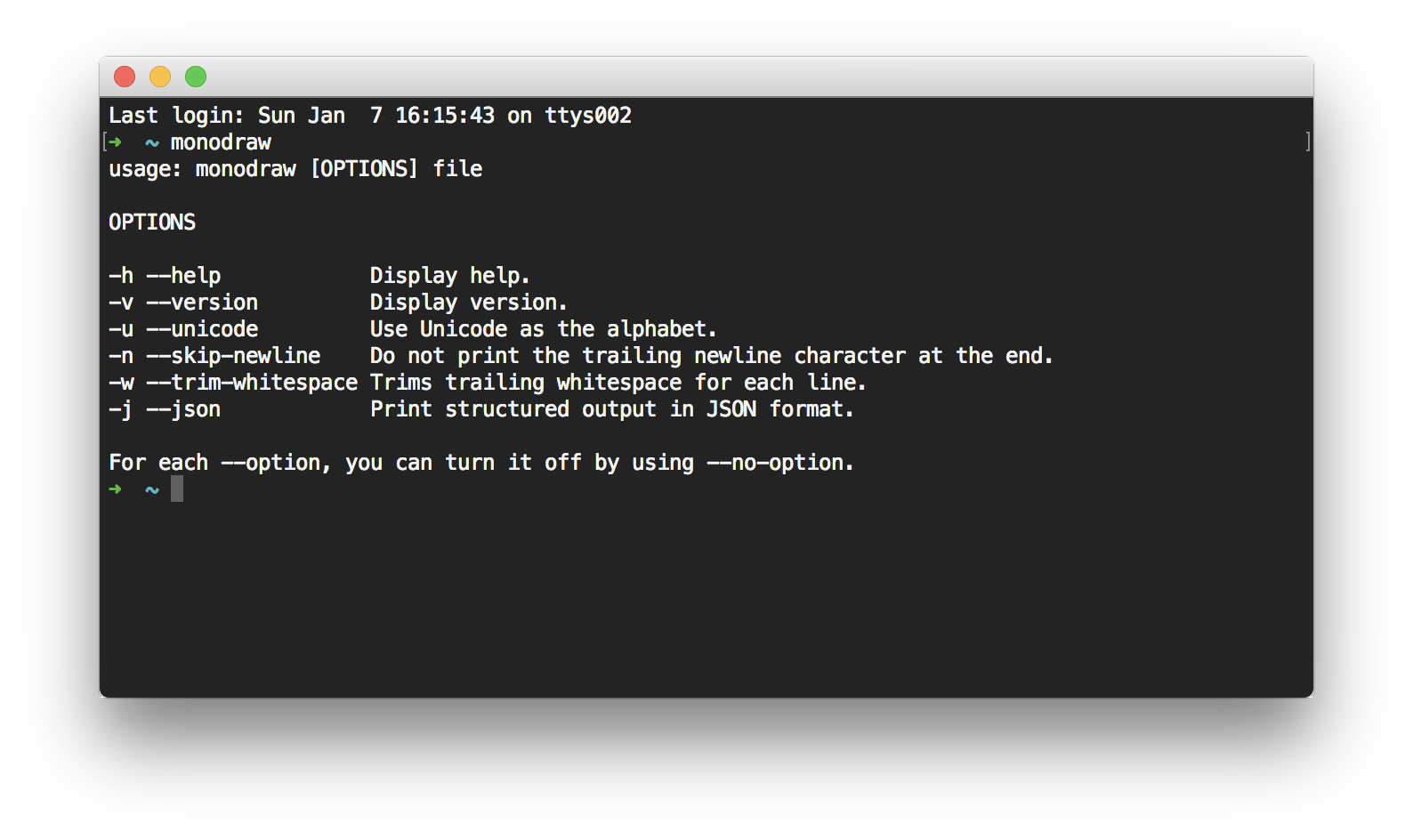 Command Line Tool
Monodraw v1.3 includes a new command line tool. You can use it generate text from your monopic files in a terminal. For example, this can be useful if you want to automate the export process.
Installation
Once you have installed v1.3, head to the main menu and you will find a new entry named "Command Line Tool…".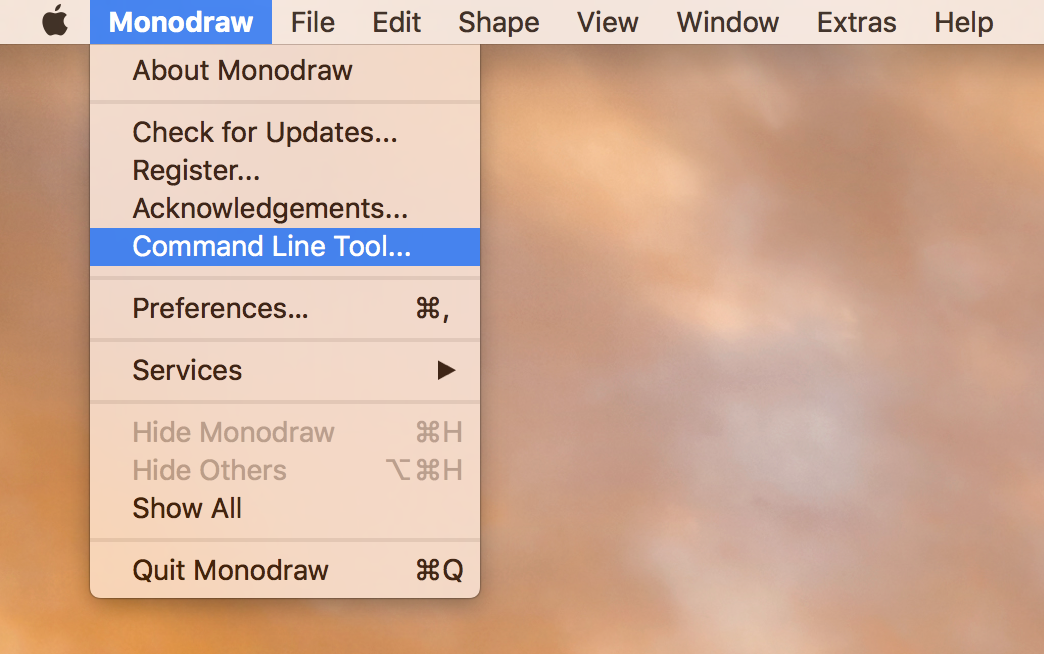 This would open a new window which will show you the current path of the tool and provide you the ability to create a symlink, so that the "monodraw" command will work in your terminal.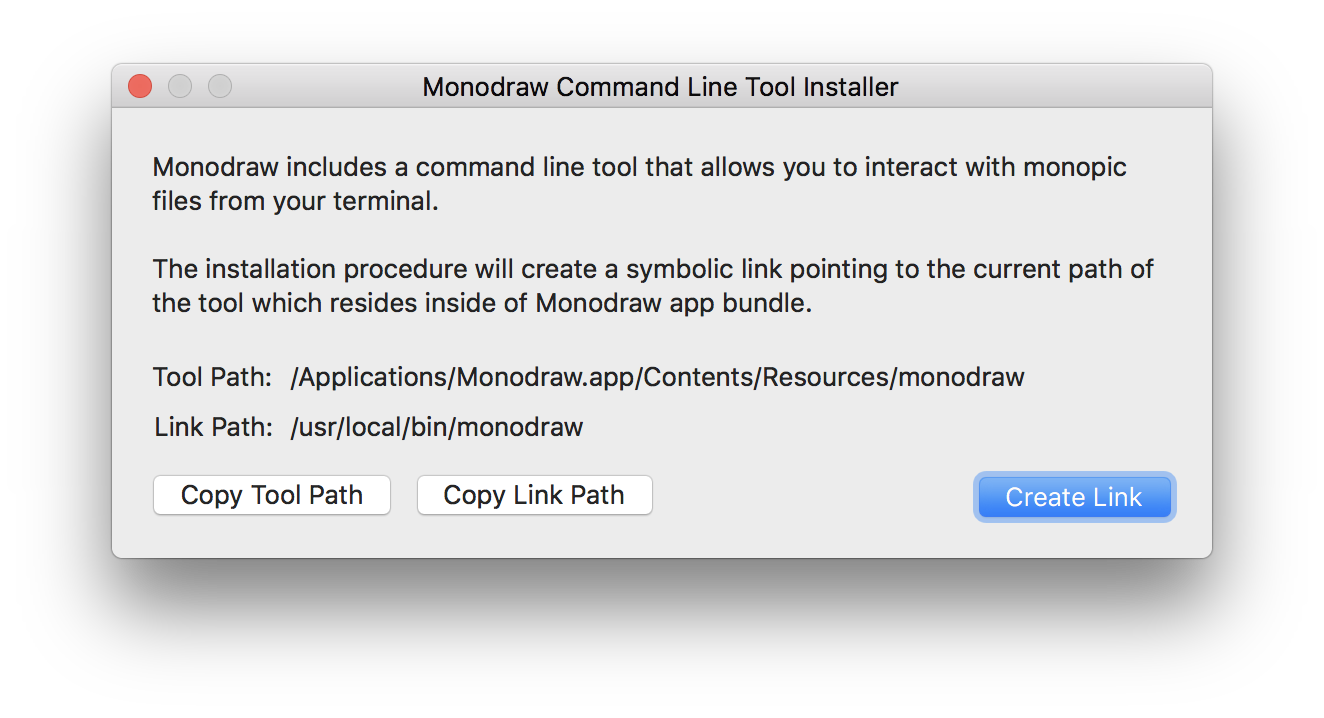 Mac App Store
Unfortunately, due to App Sandboxing restrictions on the Mac App Store, only the Direct version of Monodraw includes the command line tool.

You should follow
@Monodraw
for the latest updates.